Acupressure Wireless Hand Massager
Soothes & Revitalises your tired hands in 15 minutes with our Smart Hand Massager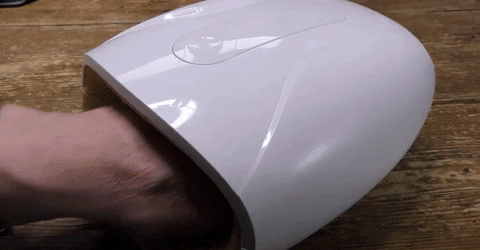 Tired of hand pain and swelling? Do your hands become numb? Do you feel weak?     
The Smart Hand Massager is the perfect solution to these symptoms. It helps relieve symptoms of Arthritis, Carpal Tunnel Syndrome and general palm pain.

Say goodbye to your pain in 15 minutes. This Smart Massager provides a gentle 15 minutes massage along with heat therapy that alleviates the pain and helps with blood circulation. All this from the comfort of your home.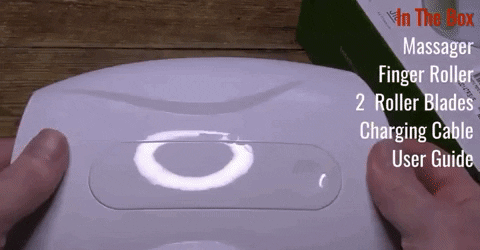 Numerous researches show that Heat Therapy Compression will greatly help reduce pain associated with Arthritis, Carpal Tunnel Syndrome and Neuropathy.
It also helps with relaxing your hands after a long day of work. The compression cells encapsulate your entire hand and provide even and gradual pressure to reduce the pain.
Benefits:

 
✔ Soothes & Revitalises your Tired Hands in 15 Minutes
✔ Improves Circulation & Promotes Faster Recovery 
✔ Proven Remedy For Carpel Tunnel Syndrome
✔ Reduces the Severity of Arthritic Pain
✔ Comes With Easy To Follow Instructions
✔ Recommended By Leading Orthopaedic Hand Specialists
✔ Lightweight & Travel Friendly
✔ Australian Owned & Operated
How it works?

The Acupressure Hand Massager is simple to use and works instantly just by placing your hands inside the capsule device.  
This Hand Massager has three intensity levels and 2 levels for the heating. It targets the pressure points in your hand and provides an even compression.  
The device is also equipped with two hand sizes to accommodate your hand size perfectly.  
It shuts off automatically after 15 minutes once the massage is completed.
Why choose our Hand Massager?
The most recent study was published in the Complementary Therapies in Clinical Practice in 2011 and found that massage therapy on hands could not only decrease pain, but also increase grip strength and reduce anxiety.
Note:
Do not overuse. If there is any adverse reaction it is recommended to stop use immediately. Do not repair or disassemble the product yourself. Keep out of reach of children. Remove any jewellery before placing your hand in the massager. Do not overuse the heat function. 
Shipped From NSW Australia